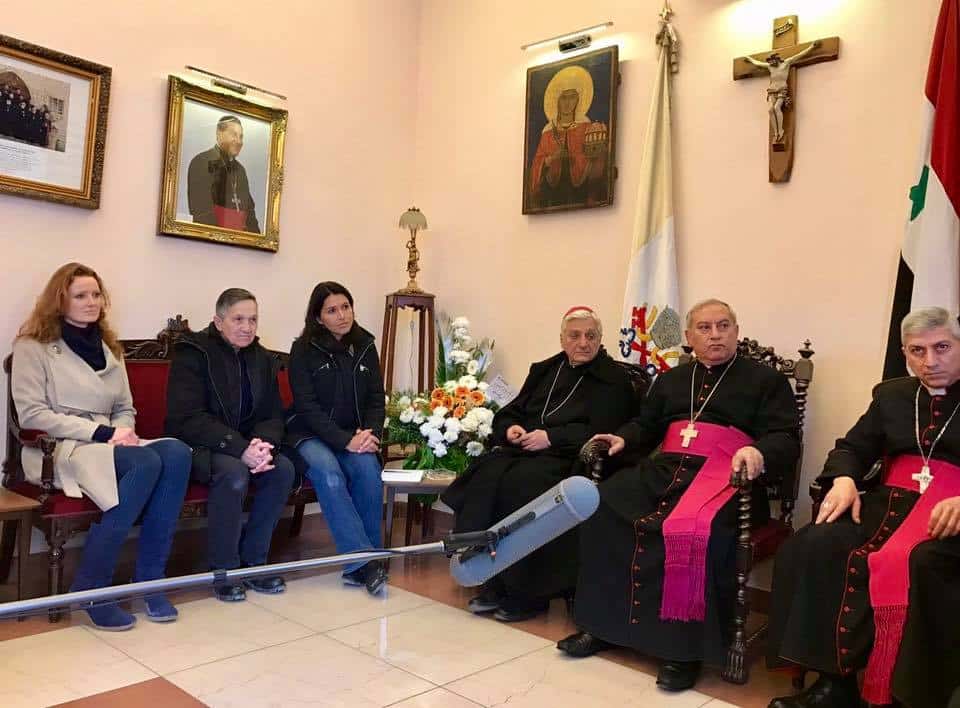 Kucinich and Rep. Tulsi Gabbard in Aleppo, Syria
I have dedicated my life to peace. As a member of Congress I led efforts to avert conflict and end wars in countries such as Afghanistan, Iraq, Lebanon, Libya, Syria and Iran. And yet those of us who work for peace are put under false scrutiny to protect Washington's war machine. Those who undermine our national security by promoting military attacks and destroying other nations are held up as national leaders to admire.
Recently Rep. Tulsi Gabbard and I took a Congressional Ethics-approved fact finding trip to Lebanon and Syria, where we visited Aleppo and refugee camps, and met with religious leaders, governmental leaders and people from all sides of the conflict, including political opposition to the Syrian government.
Since that time we have been under constant attack on false grounds. The media and the war establishment are desperate to keep hold of their false narrative for world-wide war, interventionism and regime change, which is a profitable business for Washington insiders and which impoverishes our own country.
Today, Rep. Gabbard came under attack yet again by the Washington Post's Josh Rogin who has been on a tear trying to ruin the reputations of the people and the organization who sponsored our humanitarian, fact-finding mission of peace to the Middle East. Rogin just claimed in a tweet that a community organization I have been associated with for twenty years does not exist.
The organization is in my neighborhood. Here's photos I took yesterday of AACCESS-Ohio's marquee. It clearly exists, despite the base, condescending assertions of Mr. Rogin.
Enough of this dangerous pettiness. Let's dig in to what is really going on, inside Syria, in the State Department, the CIA and the Pentagon. In the words of President Eisenhower, let's beware (and scrutinize) the military-industrial-complex. It is time to be vigilant for our democracy.
Reprinted with permission from author's Facebook page.