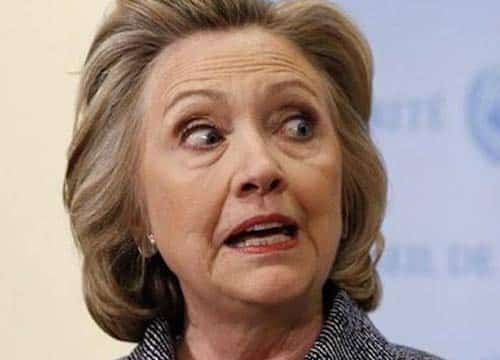 There is another surprising report out today on the Clinton email scandal. Fox News Reporter Catherine Herridge is reporting that at least one of the emails on Hillary Clinton's private server contained extremely sensitive information identified as "HCS-O," the code used for reporting on human intelligence sources in ongoing operations. We previously discussed the disclosure that emails had been identified with Special Access Program information that even the Inspector General could not review without added clearances.
In the meantime, some in the Clinton camp may be singing "Let It Snow, Let It Snow." The State Department is citing the winter storm for yet another delay in releasing the remaining emails — possibly pushing their release past the first primary contests. Any break would likely be welcomed, particularly after a growing number of people including Former Secretary of Defense Robert Gates have said that Clinton's decision to use an unsecure private email system probably resulted in the emails being hacked by various hostile powers.
According to a December 2013 policy document released by the Office of the Director of National Intelligence: This designation "is used to protect exceptionally fragile and unique IC (intelligence community) clandestine HUMINT operations and methods that are not intended for dissemination outside of the originating agency." That is the type of information that is most shielded from interception due to the risk to human lives. Since Clinton was one of the top targets for intelligence services, the transmittal of such information over an insecure line would be grossly negligent and potentially criminal.
Fox is also reporting that the "spillage" of classified information is greater than the "several dozen" emails identified in the January 14 letter to Congress, which also acknowledged for the first time, that the Clinton emails contained intelligence beyond Top Secret, also known as Special Access Programs (SAPs).
Notably, even members of Congress on these committees have been told that they require additional clearances to review the emails in question.
For all of these reasons, one can certainly appreciate if the campaign this month changes its theme song:
Reprinted with permission from JonathanTurley.org.