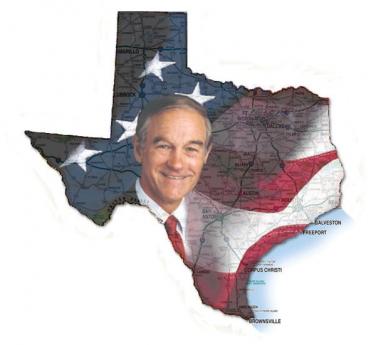 Ron Paul will deliver two speeches in Texas this week and next. First, the former presidential candidate and member of the US House of Representatives will be speaking close to home in Houston, Texas on January 30. Three days later, on February 2, Paul will be in North Texas for an Arlington, Texas speech.

Paul will deliver his Houston speech during a Ludwig Von Mises Institute conference. The conference topic is "Where Are We Headed in 2016?" The conference will take place from 9:00am to 3:00pm on Saturday, January 30. Also featured at the conference are speeches by the Mises Institute's Founder and CEO Lew Rockwell, President Jeff Deist, and Associated Scholar Bob Murphy. Rockwell also is a member of the Ron Paul Institute for Peace and Prosperity (RPI) Advisory Board. There is a fee to attend the conference, which includes lunch in addition to the speeches. You can learn more about, and register for, the Mises Institute conference here.

Paul, who is chairman and founder of RPI, will deliver a speech titled "Liberty Defined: The Future of Freedom," at the University of Texas at Arlington as part of the appropriately named Maverick Speakers Series. Other speakers in the series this school year include actress Mia Farrow and primatologist Jane Goodall. Paul's speech is scheduled for 7:30pm on Tuesday, February 2. Options for attending Paul's speech are either with a free first-come, first-served general admission ticket or with a "Preferred Seating" ticket, which requires paying a fee. You can learn more about, and obtain both kinds of tickets for, Paul's UT-Arlington speech here.
---