Wednesday January 18, 2017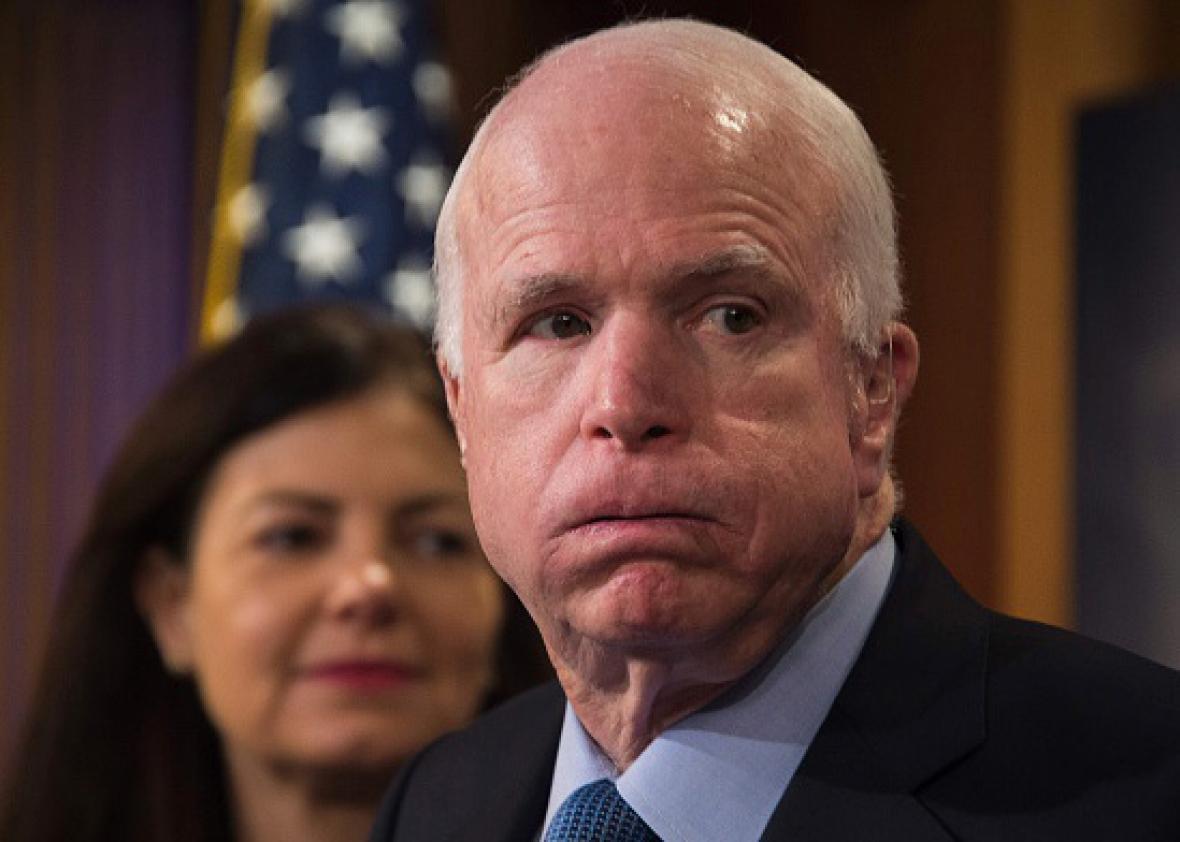 McCain had a private meeting with FBI Director James Comey to hand him a dossier on Trump in a ploy to make him look bad, claims Daniel McAdams, executive director of Ron Paul Institute. Now McCain is attempting to disassociate himself from it, he added.

US Senator John McCain said last week's leak of an unverified report on Russia having compromising information on Donald Trump was "totally wrong" and that someone must be held responsible for it.

RT: John McCain, who passed the unverified information to the FBI himself now claims that those behind its leak must be responsible for it. What's your take on that?

Daniel McAdams: We should be clear what McCain's role was in this. McCain is a chairman of the Senate Armed Services Committee, an extraordinary powerful individual in Washington DC. I think that what happened is that McCain is caught in the center of this controversy. Now he is trying to play the innocent. "Oh, I just did my duty," he said. "I had no way of knowing whether this was valid damning information."

But what he did in his role as the Chairman of the Committee was he validated that information. He contacted James Comey, the director of the FBI, to have a personal and private meeting to hand him this dossier. That action in itself validates or gives the impression that the document is validated to the FBI. So I think he is caught in the trap of his own making. He was trying to be involved in a ploy to make Trump look bad. He was caught at it, and now he is trying to backtrack and save his hide.
read on...