Tuesday July 1, 2014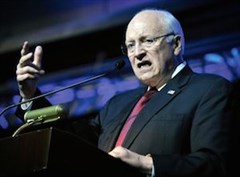 In his very excellent book, King Leopold's Ghost, Adam Hochschild registers a chapter-long lament near the book's end that even though in the preceding pages he has chronicled in an unprecedented manner the crimes against humanity of Leopold's Congo enterprise, so what? Such crimes were almost a concomitant of colonial empire. Britain, France, Germany, the United States -- all the so-called civilized colonial powers -- were guilty of such crimes.

Whether murder and plunder in India, slaughter in Algeria, devastation in Cameroon, or torture and massacre in the Philippines, few western powers can rightfully claim innocence. And, perhaps most worrisome, their national myths mask or even convert most of the crimes, and what the myths don't eliminate or alter poor education and memory lapses do.

Surely, however, at this opening to the 21st Century, we have made some progress. Our constant rhetoric -- particularly from Washington -- asserts that we have. International criminal justice and human rights are pursued with relish, are they not?

Not according to the example of Richard Bruce Cheney. As has been the case since humankind began to organize itself, Dick Cheney believes that wealth and power -- his and his cronies wealth and power foremost -- are still the relevant strategic objectives of empire. King Leopold of Belgium is not dead, simply reincarnated in a more modern form. Torturing people is dependent on a nation's supposed needs, killing people on the expediency of policy, waging war on monetary and commercial gain, and lying to the people is a  highly reputable tactic in pursuit of each. Leopold would love Dick Cheney.
read on...