Sunday September 15, 2013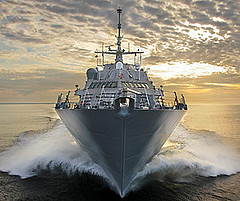 President Barack Obama's plea to bomb Syria fell on deaf ears. In 1975, it was "No more Vietnams." Today, it's "No more Iraqs."

The American public attitude is reinforced by the absence of an existential military threat to the United States and the demand for jobs and economic growth instead of military spending. Moreover, for the first time in decades, the public pressure on American political and military leaders to formulate strategic aims worth fighting and dying for before American blood and treasure are sacrificed is enormous and growing.

Regrettably, the growing demand for a new and less belligerent foreign policy has not been matched by coherent strategic guidance from the president and the secretary of defense to the military. As a result, the U.S. armed forces are adrift, floating on a sea of strategic uncertainty.
read on...