Thursday June 5, 2014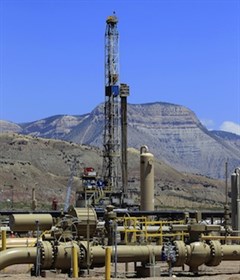 American elites have talked about "energy independence" for forty years—since the United States became a net oil importer in the early 1970s, around the time of the first major oil crisis.  While they have rarely been precise or analytically rigorous in using the term, it seems to mean, in its most ambitious formulation, that the United States would never again have to import hydrocarbon molecules, in liquid or gaseous form.  In a more restrained (but still pretty ambitious) version, U.S. demand for oil and gas imports would drop to levels satisfiable with supplies from "friendly" neighbors, rather than countries geopolitically at odds with Washington.

But, in either form, the notion of energy independence is a myth, and a dangerous one.  It is a myth because it ignores the realities of today's international oil and gas markets; it is dangerous because it conditions ill-advised foreign policy choices.
read on...