Saturday July 12, 2014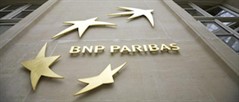 The New York Times reports that American prosecutors, in the wake of the decision against French bank BNP Paribas, have shifted their attention now towards German banks. Just as in its conduct of foreign policy, the U.S. government fails to appreciate the concept of "blowback" in its heavy-handed treatment of foreign banks.

This is one of the major problems with having a banking system that is set up and controlled by the government. Unlike a true market-based banking system that is geared towards providing services to consumers, the current banking monopoly in the United States is often treated as an adjunct of the government and as just another tool in the arsenal of the government's imperialist foreign policy.

Because of the dollar's status as the world reserve currency, the U.S. government has seen fit to pass sanctions bills that threaten to cut off foreign banks from the U.S. banking system if they do business with banks or individuals from certain countries, usually Iran, North Korea, and Sudan. Since the dollar is still the world's major currency and used in so many international transactions, especially purchases of oil, foreign banks are really over a barrel. If they fail to comply with American legislation, not only do they face fines, but they also might find themselves cut off from any ability to do business in dollars.
read on...