Friday May 2, 2014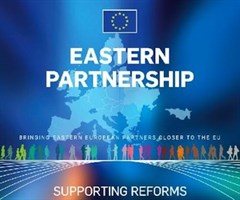 The EU's Eastern Partnership summit that took place in Prague on 24-25 April was called to solve the Hamlet question of whether the programme itself is to be or not to be. It was unable to do so, however.

The collapse of the Ukrainian government and the cooling of relations between the EU and Belarus have virtually left just Georgia and Moldova in the orbit of the Eastern Partnership, although Azerbaijan President Ilham Aliyev also took an active part in the recent summit.

For the European Union, however, Baku is looking like an even less manageable partner than Minsk. In fact, the rhetoric of the Azerbaijan leader's statements has more to do with Armenian-Turkish relations and the Nagorno-Karabakh problem than the Eastern Partnership issue, which is also far from accidental. Armenian President Serzh Sargsyan, however, pointed out that "Armenia joined the Eastern Partnership with a deep conviction that it is not directed against any third country."
read on...