Monday September 12, 2016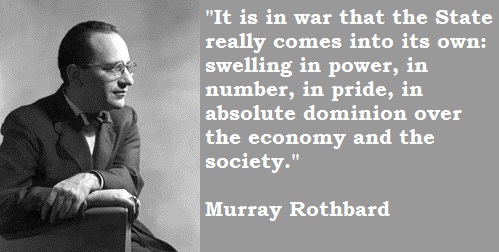 Not long ago I was thinking about the legacy of Murray N. Rothbard, the brilliant scholar and the creator of the libertarian movement, as well as a dear friend to both Ron and me. Would that movement have come into existence without Murray? I don't think so. And whatever might have developed in its place would undoubtedly have been less pro-peace, and more willing to reach an accord with the warfare state, than Murray ever was.

"I am getting more and more convinced," he wrote privately in 1956, "that the war-peace question is the key to the whole libertarian business."

Murray refused to stop talking about war and peace even when, by the late 1960s, his antiwar views had alienated him completely from the mainstream right wing and had left him with a vastly smaller audience. It reminds me of how Ron himself, despite all the conservatives who pleaded with him to leave foreign policy out of his speeches in order to win more support and influence, refused to do so. The issue was too important – morally, economically, and in every other way – and these men were too principled.
read on...