Monday May 1, 2023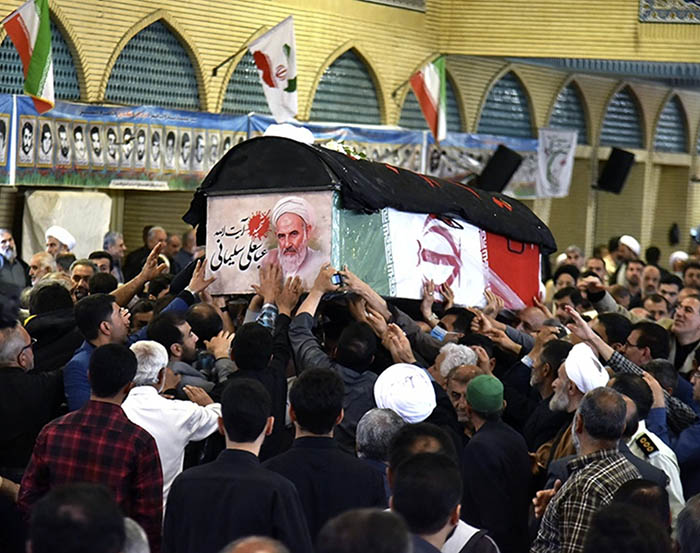 Wednesday's murder of senior Iranian cleric Ayatollah Abbas-Ali Soleimani, shot dead as he attended a bank meeting in the northern city of Babolsar, comes amidst a time of dramatic geopolitical upheaval in the Islamic Republic.

In September, less than 24 hours after Iran had joined the Shanghai Cooperation Organisation – a Beijing-led body intended to foster political, economic and military development in Eurasia – riots would sweep the west Asian country; ostensibly in response to the death of 22-year old Iranian woman Mahsa Amini following an interaction with a police officer in Tehran, though later confirmed as a Western-orchestrated regime-change attempt by the involvement of US agent Masih Alinejad, and the admission by former US National Security Advisor and notorious Iran hawk, John Bolton, that weapons had been provided to the 'Iranian opposition'. A tactic previously applied by the United States in previous regime-change operations in Libya and Syria, with disastrous consequences.

In early March, in a seismic geopolitical shift, it was also announced that Iran and its long-term regional rival Saudi Arabia, had resumed diplomatic ties for the first time in seven years in a deal brokered by China.

With both Tehran and Riyadh finding themselves supporting opposing sides on conflicts in Syria and Yemen over the past decade, the rapprochement between the Persian Gulf's two main powerhouses should be a decisive factor in the restoration of stability to a region beset by conflict over the past two decades, with the war in Yemen now likely coming to an end as a result.
read on...