Friday June 20, 2014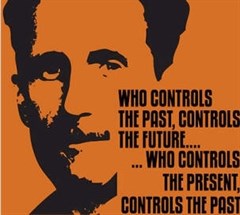 Many people have an instinctive feeling that the mainstream media do not tell them the whole story.

But few people realise quite to what extent the media are manipulated to send out a particular political message.  This problem is especially acute with foreign stories because by definition readers know less about far away countries than about their own.  They are therefore much more susceptible to a story being "spun" in one direction or another, especially if moral condemnation is involved: everyone enjoys the sense of being morally superior and interventionist media encourage this sentiment to justify interventionism.

A recent flagrant example was provided by a report in the Daily Mail on the Sunni Islamist insurgency in Iraq which has taken Mosul and now threatens Baghdad itself.

On 16 June 2014, the Mail carried an excited report which enthused about how even teenagers and young boys were taking up arms to defend the capital city against the Sunni militants of ISIS (The Islamic State of Iraq and the Levant).
read on...