Tuesday July 17, 2018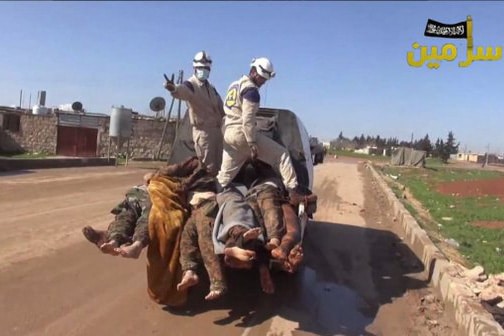 Perhaps we are about to witness the final chapter to the controversial White Helmets saga?

As we've detailed many times before both the West and the group's leadership have long claimed it's nothing but a humanitarian non-governmental organization (NGO) devoted to rescuing Syrian's in the midst of war; however, new reports reveal the US and UK are mulling plans to evacuate the group's members who, far from being a "neutral" NGO, are funded by Western governments which have simultaneously sought the ouster of Syrian President Bashar al-Assad.

US government officials say White Helmets members are in "imminent danger" and face the threat of assassination as pro-government forces advance deeper into southwest Syria.

CNN reports the following based on diplomatic sources:
The fate of some 1,000 volunteers and their family members, and the need to plan a possible evacuation for them, has become a focus of discussions of several countries, including the United States, United Kingdom, France and Canada, according to a diplomatic source familiar with the subject and two administration officials.
And CNN reports further that President Trump broached the subject at the NATO summit in Brussels last week...
read on...