Wednesday October 5, 2022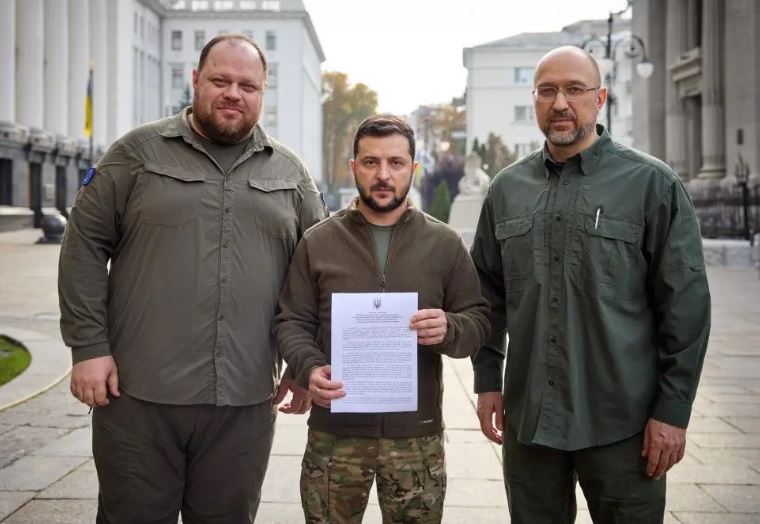 It is rare to hear politicians mention God but even rarer to hear them mentioning Satan. Yet the Russian president did both in a solemn speech in the Kremlin on 30 September. He described as 'pure Satanism' the 'anti-religion' which, he said, now grips the West and which it wants to spread around the world. He in particular mentioned 'woke' perversions such as gender reassignment surgery offered to children.

The accusation of Satanism demonstrates the sheer level of anger in Moscow. Putin's speech was a resounding declaration to the West that relations with Russia are now over. This comes from the mouth of a man who, like his Foreign Minister, has been studiously referring to 'our European partners' and 'our American partners' for decades. Not any more. Russia wants to end what it sees as Western dictatorship – and the West wants to end what it sees as Russian dictatorship.

The speech was given at the occasion of the annexation of four Ukrainian regions. The annexation represents a severe escalation of the conflict which Russia started six months ago. Like an attack in chess, Russia has, with its invasion, seized the initiative, having been on the back foot since 2014 and during the eight years in which it stood by as Ukrainian forces, with Western backing, tried to re-take the Donbass by force and harassed and killed thousands of their own civilians in the process.

In response to the annexations, Ukraine applied to join NATO. Zelensky, flanked by two officials whom one would not want to meet at night in a dark alley, did a little stunt in front of the cameras in which they supposedly signed an application for rapid NATO accession. Zelensky then later approved a law ruling out negotiations with Russia – a law which binds himself. It was another stunt because obviously such a law can be rescinded or ignored.
read on...