Thursday August 27, 2015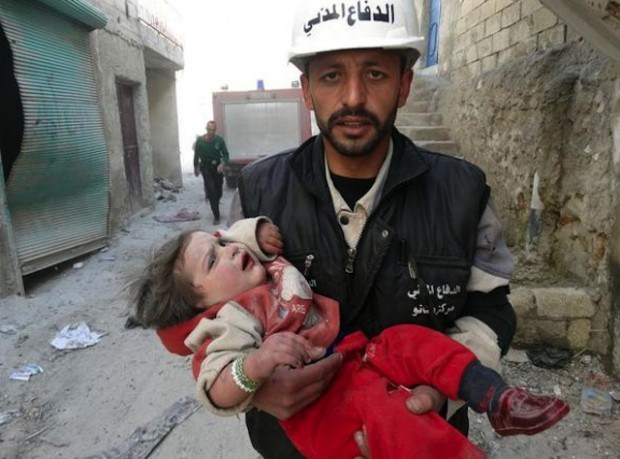 After four and half years of relentless propaganda being flung around our mainstream media by propagandists, NGOs and Empire serving mouthpieces, one wonders how this stream of effluent still manages to stick to the consciences of the public it serves to deceive.

Yesterday, a Facebook post caught our attention. A Palestinian based in Gaza posted two photos of child victims in Syria. The photos were accompanied by the caption, "The massacres of Assad regime in Syria #Douma". The subsequent barrage of comments consisting of the usual plethora of outpouring against Assad and the SAA provoked us to investigate further.

We discovered that both photos were taken by photographer Khaled Khatib, and were of "reported" SAAF barrel bomb attacks on unclassified areas of Aleppo. Bearing in mind, most of Khaled's photos on Google appear to be of the immediate aftermath of such an attack, one wonders why he does not specify the area and offer a verified claim of the attack being from barrel bombs, rather than the rather non committal "reported" tag.
read on...